Le Régent Crans-Montana College
Le Régent Crans-Montana College
Rue du Zier 4, 3963 Lens, Switzerland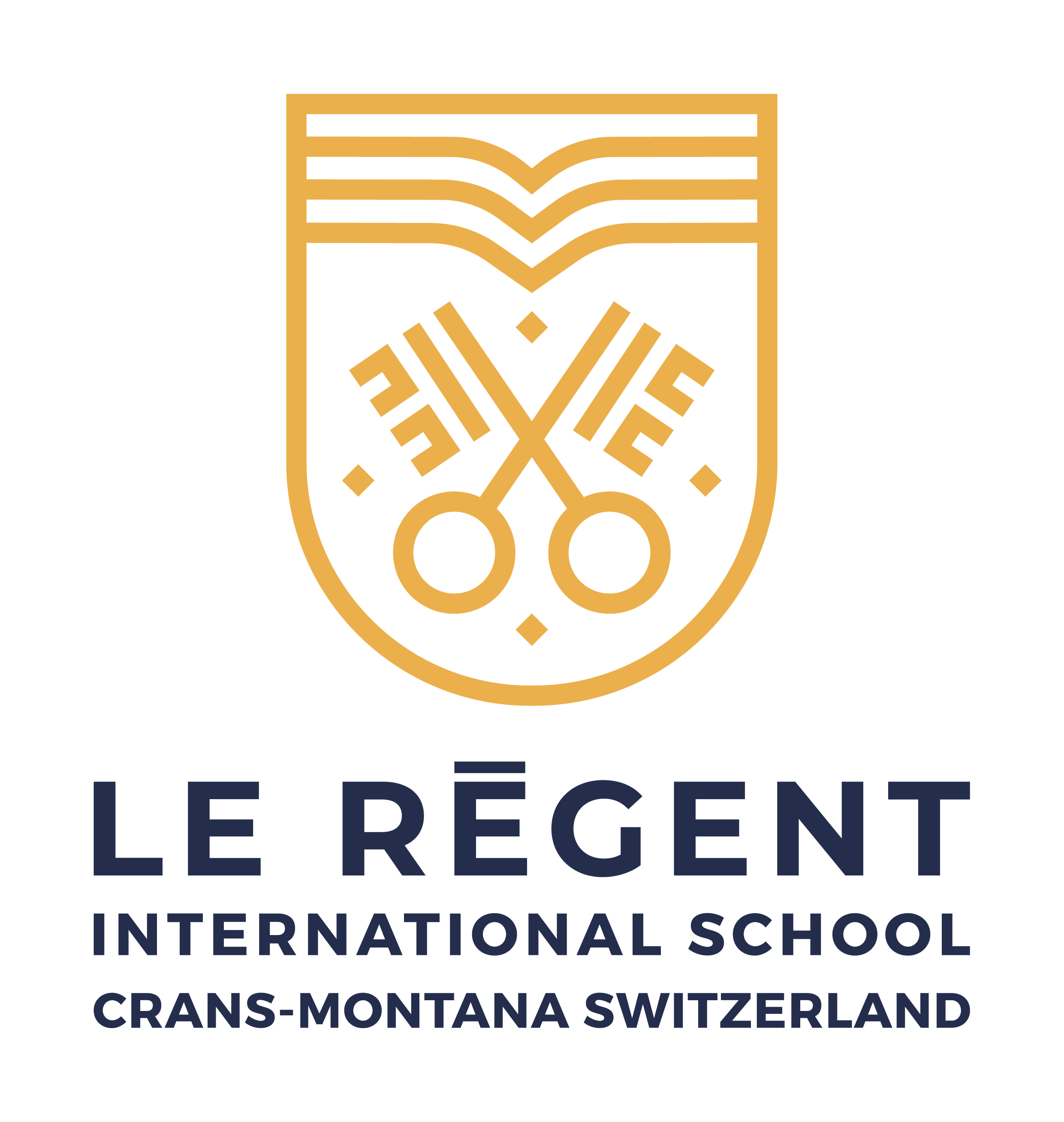 LE RÉGENT: TRULY SWISS TRULY INTERNATIONAL
A Swiss IB World School purpose-built in 2015 with an international academic programme for children aged 3 to 18, leading to (I)GCSEs and the International Baccalaureate (IB)
Synonymous with challenges, expeditions and trips designed to help the young discover sports, arts, the outdoors, and deepen cultural understanding
In Crans-Montana (Valais), one of the sunniest and safest areas of the Swiss Alps at an altitude of 1,500 metres, where the air is pure, the panoramic views glorious, and the people warm and welcoming
Le Régent, the most modern and recent of Swiss international schools, now under the guidance of Le Rosey
CORE VALUES
Five principles embraced by students and staff:
Determination to flourish in an ever-changing multicultural world
Courage to challenge adversity and overcome difficulties
Creativity to think off the beaten path
Compassion and courtesy to build a harmonious community
Confidence to become independent and responsible
COMMUNITY
A true international family balanced by the school's national and language quota policy
Over 100 day and boarding students from 30 countries
A tight-knit boarding section with a true family appeal
A school community fully integrated into the life of an Alpine town setting
A world-wide network of friends for life
ACADEMICS
An IB World School, with the finest international curricula and programmes tailored to fit our students
(I)GCSEs and the IB
English as the language of instruction with a strong EAL programme if needed
Highly qualified English native-speaker teachers and the latest pedagogical methods
Languages to make the world a global village, with classes in French, German, Italian, Spanish and Chinese
Learning outside the classroom with a 360° extracurricular programme of sports, arts, expeditions, and PSHE to develop students' individual talents
SAT examination centre
Apple Distinguished School
PERSONAL DEVELOPMENT
A wide range of sports including skiing, tennis, golf, swimming, football, etc.
Private music lessons and drama
A comprehensive mountain expedition programme and cultural excursions throughout Switzerland
"Classroom without Walls" enrichment in Africa and at sea
Forest School and John Muir Award
FLEXIBLE LEARNING
Small class sizes
Personalised support and coaching
Future-ready teaching and learning
Learning beyond the classroom walls
Bilingual early years and primary school for children aged 3-7
CAMPUS
Recently-built campus (2015) with Swiss-made standards of quality and reliability
Modern and welcoming bedrooms and living spaces
Bright and spacious classrooms equipped with the latest learning technology
Laboratories built in collaboration with École Polytechnique Fédérale de Lausanne
Sports centre, tennis courts, fitness suite, golf course (Omega Masters), lakes, swimming pool, football pitch, basketball court, beach volley and running trails
AFTER LE RÉGENT
A complete counselling programme for admission to universities around the world
A strong network of alumni in the making
CH-3963 Crans-Montana | Switzerland
T +41 27 480 3201 | E info@regentschool.ch
facebook.com/leregentschool
AMISSIONS
Mathieu Lafond-Puyo | Director of Admissions
T +41 27 480 3202 | E admissions@regentschool.ch
A SUMMER TO REMEMBER
Launched in summer 2020, Le Régent camps are co-organised with Le Rosey.
The best of Le Régent in a few summer weeks!
A perfect mix of academic studies and activities to help you reach your goals and dreams:
Get a head start for the school year with academic lessons chosen from French, English and Maths
Live your passion for golf, mountain sport or digital media
Choose your adventures: extreme park, mountain sports, golf, fun forest, creative workshops, and more
Discover the beauty of the Swiss mountains on expeditions to take your breath away
Make new long-lasting friendships … and have a lot of fun!
3 two-week camps for 8-16-year-olds:
5th July to 18th July
19th July to 1st August
2nd August to 15th August
CHF 6,000, all inclusive
CH-3963 Crans-Montana | Switzerland
+41 (0) 76 786 57 75
www.regentcamps.ch